Startups News
RAİN, Flutterway, Wasoko, Dream Games, Insider
Rain:
Bahrain-headquartered cryptocurrency exchange Rain has raised $110 million in a Series B round co-led by Kleiner Perkins and Paradigm (the largest crypto fund in the world founded by Coinbase co-founder Fred Ehrsam and former Sequoia Capital partner Matt Huang). It is the first Middle East investment for both the firms. The round is one of the largest investment deals for any startup in the Middle East & North Africa. It also includes participation of Coinbase Ventures, Global Founders Capital, MEVP, Cadenza Ventures, JIMCO and CMT Digital. Rain had previously raised $6 million in a Series A led by MEVP in January last year. Its previous investors also include Coinbase, JIMCO, and Saudi's Vision Ventures.
Founded in 2017 by Abdullah Almoaiqel, AJ Nelson, Joseph Dallago, and Yehia Badawy, Rain runs a crypto exchange in different Middle Eastern markets (including Bahrain, Saudi, Oman, Kuwait, and UAE), enabling users there to buy and sell Bitcoin, Ethereum, Litecoin, XRP, Tether, and a few others. The startup claims to have 185,000 users who and processed over $1.9 billion worth of transactions to date. It currently employs a team of 400 people and plans to double the size in 2022.
In addition to expanding the team, Rain plans to use the latest investment to enhance its tech and launch new markets including Trukey and Pakistan after acquiring mandatory regulatory approvals.
Flutterwave: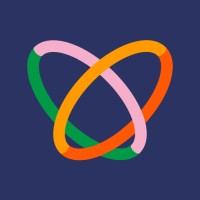 Africa-focused fintech firm Flutterwave said on Wednesday it had raised $250 million in its single-biggest funding round to date, valuing the startup at more than $3 billion, as it targets mergers and acquisitions, and growing existing customer base.
The latest funding round was led by investors including Facebook Inc co-founder Eduardo Saverin's venture capital firm B Capital Group and Boston-based hedge fund Whale Rock Capital Management, Flutterwave said.
Founded in 2016 in Nigeria, the San Francisco-headquartered, specializes in individual and consumer transfers, one of several fintech firms aiming to facilitate and capitalize on Africa's booming payments market.
Since its inception, Flutterwave has processed more than 200 million transactions valued at over $16 billion across 34 countries in Africa, the company said, adding, it now served 900,000 customers.
Wasoko:
Wasoko — the Nairobi-based B2B platform formerly known as Sokowatch — announced this week that it has raised $125 million in Series B funding.
The investment was co-led by Tiger Global and Avenir Growth and also featured new investors VNV Global, Flipkart co-founder Binny Binsal, and Udaan co-founder Sujeet Kumar. Existing investors Quona Capital, 4DX Ventures, and JAM Fund also participated.
The startup — which enables informal retailers of groceries and everyday essentials to restock their stores using their mobile phones — also announced its rebrand to Wasoko, which translates to 'people of the market' in Swahili, as it rapidly grows its pan-African operations.

The Series B capital will enable Wasoko to drive further geographic expansion and product growth. The company is exploring expansion into Nigeria and Southern African markets, while continuing to consolidate its position across the six countries it currently operates in.

It's also examining opportunities to diversify into verticals such as merchant point-of-sales systems, bill payments, and social commerce through internal innovation, strategic investments, and M&A.
Wasoko has raised a total of $143.6M in funding over 10 rounds. Their latest funding was raised on Mar 16, 2022 from a Series B round.
Wasoko is funded by 27 investors. Avenir Growth Capital and Binny Bansal are the most recent investors.
Wasoko has invested in tushop on Mar 31, 2022. This investment – Pre Seed Round – tushop – was valued at $3M.
Dream Games
Dream Games ($255M),Dream Games – the casual games developer behind the hit game Royal Match- raised $255M at a $2.75B valuation
Dream Games raised $155 million, valuing the company at $1 billion, in a previous funding round it said in June.
The company plans to more than double its headcount to 200 people and publish a new game this year, following its debut release Royal Match, which the company says is among the top 10 grossing games in the United States and the United Kingdom.
Insider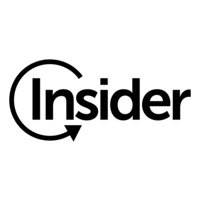 Insider raised $121M at a $1.22B valuation and became Turkey's new unicorn.
Named a Leader by Forrester, Gartner, IDC, and G2, Insider helps 1000+ leading enterprise brands and high-growth startups including Samsung, GAP, Santander, Vodafone, IKEA, MAC, Virgin, Toyota, Singapore Airlines, Madeira Madeira, Marks & Spencer, and Estée Lauder accelerate digital growth through best-in-class cross-channel customer experiences.
Insider, a leader in personalized, cross-channel customer experiences, today announced a $121 million Series D round led by QIA, at a $1.22 billion valuation. Other investors participating in the round include Sequoia Capital, Riverwood Capital, 212, Wamda Capital, Esas Private Equity, and Endeavor Catalyst.
Founded in 2012 by Cilingir (CEO), Serhat Soyuerel (Chief Revenue Officer), Arda Koterin (Chief Customer Officer), Sinan Toktay (CTO), Okan Yedibela (VP of Engineering), and Muharrem Derinkök (Chief Product Officer), the Insider team has more than 700 team members from 41 different nationalities across 28 countries worldwide. Insider is a female-led organization with 60% of top executives in the company, including the CEO, CMO, CFO, and CHRO, being women. Hande Cilingir was selected as one of the top women CEOs outside of the US by Crunchbase.
The market-leading martech platform is trusted by one-third of the Fortune Global 500 and half of Dow Jones Global Titans 50. Insider was named Leader in The Forrester Wave for Cross-Channel Campaign Management 2021 and Gartner Magic Quadrant for Personalization Engines 2021. The company has been named #1 Leader on G2's Mobile Marketing Software and Personalization Grids with a 4.6/5 rating for 20 consecutive quarters.